The METAB-L History Page
(quick and dirty)


The Metab-L mailing list and the Metab-L community started in August 1995. To me this seems a respectable enough period of time, giving a pretense to celebrate our common successes and build this rudimentary page with some links to "how it all came to happen":
As for (one of the now-told versions of) the general story, have a look at the

Wikipedia Entry on Metab-L

(and have a go at editing, reworking and improving it, if you like).

Metab-L's (in)official birthday is on August 16th

, which is the date given on the invitation letter sent out as a mass mailing to all metabolic specialists whose postal addresses could be found in our address collections ("wilted and arcane") in summer 1995.
Here is the original invitation text

and the

"CMC questionaire"

on previous use of "computer-mediated communication (CMC)" included in the mailing. Do you remember them?

And here is a link to the

original Usenet-posting

to sci.med.telemedicine a few days later.
Please mail ideas and suggestions for improving this page to
me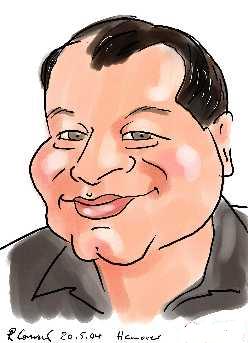 ---
Links
---
FROM THE VERY BEGINNING Metab-L has been kindly supported by both Orphan Europe, Dietzenbach, Germany and Milupa GmbH, Friedrichdorf, Germany, now Nutricia Metabolics, Nutricia GmbH, Germany. THANK YOU ORPHAN AND MILUPA / NUTRICIA!

---
© 1995-2017 Christian Renner (cjrenner@well.com)